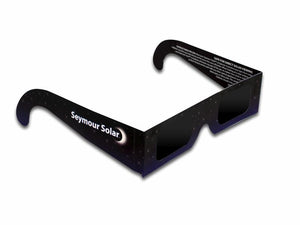 Seymour Solar Eclipse Viewers
€2,50

€2,50
Tax included.
These viewers are designed to be worn like sun glasses except that you can look directly at the sun with them.
The image of the sun is sharp and seen as a natural yellowish-orange. These are excellent for viewing a solar eclipse as it is happening.
They are completely safe and block all the harmful rays from your eyes.
The viewers are made of a sturdy frame with optical thin film for the aperture. They adjust to two sizes to fit various head types. They are a great teaching tool.
Read more...
We Also Recommend