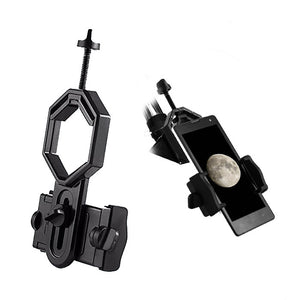 Basic Universal Smartphone Adapter
€19,95

€19,95
Tax included.
Basic Universal Smartphone Adapter
A basic universal adapter for taking photos with your smartphone through the eyepiece of a telescope.
Turn your phone into a powerful camera to capture interesting things, both astronomical and terrestrial.
Not only will it allow you to use the magnifications of your optical equipment, but you will also be able to zoom in with your phone to further enlarge the image for incredible detail
Fits most eyepieces with a physical size 25 to 48mm in diameter.
Read more...
We Also Recommend