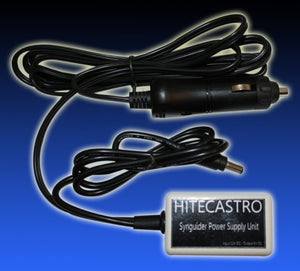 HitecAstro SynGuider Power Supply
€33,95

€33,95
Tax included.
A stable regulated switched mode power supply suitable for the Skywatcher Synguider.


Skywatcher's new synguider offers users a stand alone autoguiding solution for autoguiding without the use of a laptop.
Power supply requirements for this unit must be rigidly adhered to therefore HitecAstro have developed a small unit perfectly suited to powering this device.
 
6v Switched mode output meets the requirements perfectly.

The unit provides a steady reliable supply from any 12vDC source.

Supplied with cabling and a cigar plug for connection to your 12V DC power supply.

Will not cause interference with other devices (e.g. CCD camera.)
Read more...
We Also Recommend