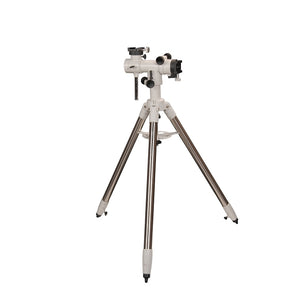 SkyTee-2 Alt Azimuth Mount
€469,95

€469,95
Tax included.
The SkyTee-2 is a heavy duty alt-azimuth mount capable of holding two telescope tubes of up to 15Kg each in parallel.
A Skywatcher/Vixen type dovetail saddle plate is included on each side of the mount.
Precise manual slow motion controls are provided on each axis .
A counterweight bar is also included that accepts Sky-Watcher counterweights.
Supplied with a Sky-Watcher 1.75" stainless steel tripod.
Read more...
We Also Recommend