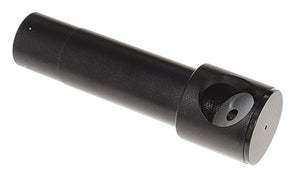 Skywatcher Cheshire Collimator
€39,95

€39,95
Tax included.

For the alignment of newtonian telescope mirrors.

With the help of this Cheshire type collimator you can easily align the optics of your reflector telescope.
Just slide the collimator into the focus tube of your telescope and find out whether the mirrors are adjusted properly or not.
Read more...
We Also Recommend