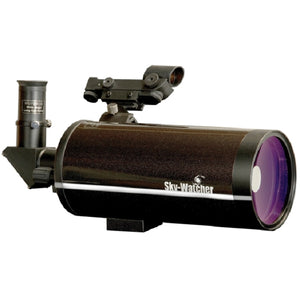 Skywatcher Skymax 102 Ota
€294,95

€294,95
Tax included.

Specification and optics same as Skymax-102 (EQ2) but supplied without Equatorial Mount and Tripod.
SKYMAX-102T OTA is ideal for the observation of double-stars, and the surface detail of the Moon and bright planets. Despite its small dimensions, it packs a powerful punch. Its high-resolution, long focal length optical system is multi-coated to maximise contrast and image sharpness.
Technical Specifications:
Magnifications (with eyepieces supplied): x52 & x130

Highest Practical Power (Potential): x204

Diameter of Primary Mirror: 102mm

Telescope Focal Length: 1300mm (f/12.74)

Eyepieces Supplied (1.25"): 10mm & 25mm

Red Dot Finder

1.25"/21.7mm Star Diagonal

Focusing by Moving Pimary Mirror

28% more Light Gathering than 90mm
Read more...
We Also Recommend