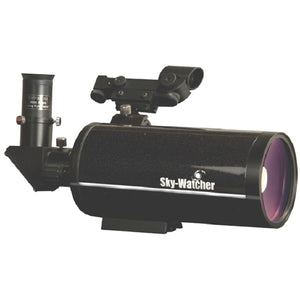 Skywatcher Skymax 90 Ota
€279,95

€279,95
Tax included.
Specification and optics same as Skymax 90 EQ1 but without the mount and tripod.
Technical Specification
Magnifications (with eyepieces supplied): x50 & x125

Highest Practical Power (Potential): x180

Diameter of Primary Mirror: 90mm

Telescope Focal Length: 1250mm (f/13.88)

Eyepieces Supplied (1.25"): 10mm & 25mm

Red Dot Finder

1.25"/31.7mm Star Diagonal

Focusing by Moving Primary Mirror

Tripod Bush for Photo-Tripod Mounting
"The optics of the review instrument were staggeringly good giving superb views of the Moon"...."Also excels for double-star observatons"  Skymax-90.
BBC Sky at Night Magazine
Read more...
We Also Recommend