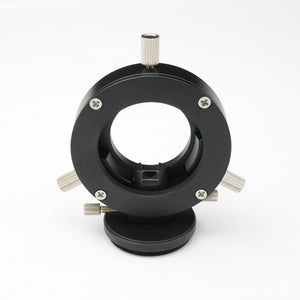 ZWO OAG Off Axis Guider
€169,95

€169,95
Tax included.
ZWO OAG Adapter
Features
Lightweight and beautifully machined

16.5mm thickness

Large prism: 8*8mm

Allows the use of a guide camera in off axis position next to the main imaging camera without the need for a guide scope.

Flexible adaptation to your camera and telescope via  T2 (M42*0.75) and M48 threads

Fully compatible with all ZWO ASI cameras

Good stability , stiff connection to the telescope
What's in the box (see above image):
1.25" holder for 1.25″ size body guide camera

5mm T2 extender for ASI guide camera whose back focus distance is 12.5mm such as  ASI120, ASI224MC, ASI290 etc..

M42 adapter for main imaging camera

M48 adapter for main imaging camera

OAG body with M48 telescope adapter

M42 adapter for telescope
Read more...
We Also Recommend