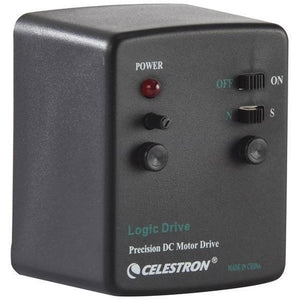 Celestron Astromaster Powerseeker RA Motor Drive
€69,95

€69,95
Tax included.
The AstroMaster drive motor allows tracking of celestial objects, this single axis motor drive attaches directly to your mount. Once polar aligned, the motor drive will accurately track objects in Right Ascension as they move across the sky.
Only minor adjustments in Declination will be necessary to keep celestial objects centered in the eyepiece for long periods of time.
This drive system is especially useful when using a camera with your telescope allowing for longer exposure times than is possible when manually tracking.

Works with Celestron AstroMaster and PowerSeeker equatorial telescopes
Read more...
We Also Recommend