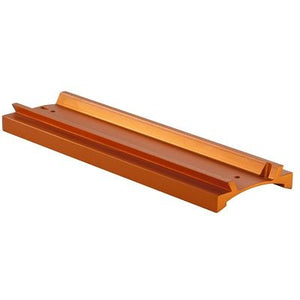 Celestron CGE Dovetail Mounting Plates
€64,95

€64,95
Tax included.
These dovetail bars are for use with Celestron
8″ **see below

9.25″

11″

14″

8" RASA -

The Dovetail bar is the same as (and matches) the mounting bar already fitted onto the bottom of the RASA 8″ optical tube.
They are very useful for attaching e.g. a guidescope, camera etc.
They are made from aluminium, and come with fixing screws.
** Please note: that this product will not work with CPC 800 GPS or CPC Deluxe 800 HD telescopes without completely removing the finder scope bracket.
Downloads
RASA 8″ Dovetail bar installation sheet
Read more...
We Also Recommend