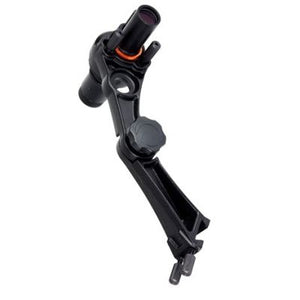 Celestron CGX CGX-L Polar Alignment Scope
€229,95

€229,95
Tax included.
The optional Polar Axis Finderscope for the CGX series provides an easy, straightforward way to polar align your mount. The Polar Finderscope includes a dovetail base bracket that attaches to the CGX. The finder bracket itself can be removed from the dovetail for storage. Designed specifically for CGX and CGX-L, the bracket angle is adjustable to accommodate the most accessible viewing angle for your setup.With a quick view to Polaris, the reticle displays Ursa Major and Cassiopeia in relation to the North Celestial Pole, so you can be accurately aligned without the need to reference an app or specific date/time/location info.
Specifications:
Optics: Refractor doublet 
Optical coatings: Multi-coated
Aperture (mm): 20mm 
Magnification: 6x 
Weight: 1 lb 1.4 oz
Included Items:
6 x 20 polar finderscope 
Bracket 
Dovetail base for bracket
Read more...
We Also Recommend