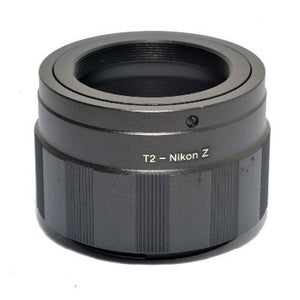 Nikon Z T Ring
€29,95

€29,95
Tax included.
The Nikon Z T ring simply replaces the lens on your Nikon Z Series Mirrorless camera allowing you to connect a T adapter to then image directly through your Telescope.
The Nikon Z Series T ring fits all Z Series Mirrorless Cameras.
Simply choose your desired T Adapter for the telescope side:

This is all you need to connect your camera to your Telescopes focuser.
Read more...
We Also Recommend