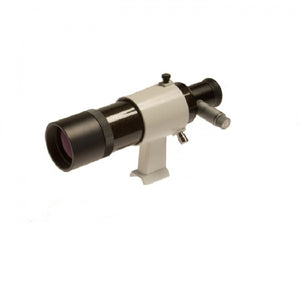 Skywatcher 9x50 Illuminated Finderscope
€89,95

€89,95
Tax included.
This larger optical finderscope features an illuminated crosshair eyepieces, 9x magnification and a 50mm aperture objective lens.
Iit provides a brighter, sharper image than smaller finderscopes and comes with a diecast mounting bracket that is compatible with most Skywatcher and other entry level scopes.
A perfect replacement for the smaller finder found on these.
Image orientation - upside down
Read more...
We Also Recommend