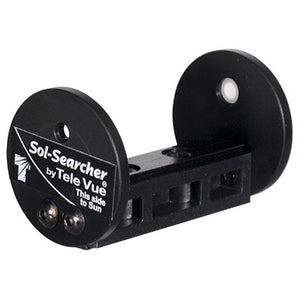 Televue Sol Searcher
€32,95

€32,95
Tax included.
The Sun is tricky to find in a properly filtered telescope, and you don't ever want to chance a direct gaze, let alone a magnified image of it.
Sol-Searcher is the safe and easy way to find the Sun. It is absolutely safe since you don't look through Sol-Searcher, you look at it.
Compatible with all Lunt Clamshells, except 152mm.
In order to get it to fit a Skywatcher type finderscope shoe, you will need the Televue Quick Release Dovetail, linked below in "Related Products"
Read more...
We Also Recommend